In the traditions of Edgar Rice Burroughs and Jack Kirby, a searing new entry to bestselling Van Allen Plexico's visionary BLACKTHORN saga from award-winning novelist I.A. Watson!
A PRINCESS OF MARS--DETHRONED!
Last child of her world's ruling dynasty, Aria is also the daughter of the evil Black Sorcerer-- one of the dreaded First Men of Mars-- and has been imbued with his sorcerous might.
Rebelling against her father's tyranny, Princess Aria has joined forces with a human soldier and a savage Mock-Man, and now dares to challenge the First Men's rule.
Will Aria's power be enough to tip the balance in John Blackthorn's favor, and free her world? Or will she betray the rebels to her father --or worse-- and bring all they have fought for crashing down?
BLACKTHORN: DYNASTY OF MARS, by award-winning author I. A. Watson (Robin Hood; Sherlock Holmes) and with a spectacular cover painted by Adam Diller, takes the saga of John Blackthorn and his brave companions to the next level--and beyond--with a grand adventure stretching down the centuries and across the war-torn face of post-apocalyptic Mars!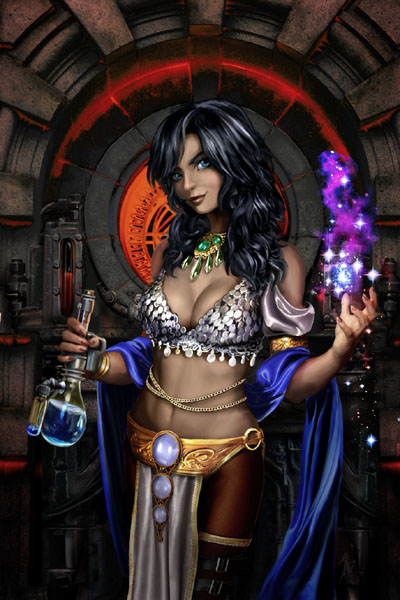 I.A. Watson on "Dynasty of Mars":
"Princess Aria is the only survivor of the ancient dynasty that first settled the red planet. The ancient magic of the devices that make Mars fit for human life flows though her by right and training. But she's also the daughter of the archvillainous Black Sorcerer who wars with the other tyrannical First Men that now carve Mars between them for their experiments and amusements.
"Her world needs a champion and she needs a friend. But should she trust the hero dragged through time from old Earth-that-was? Can John Blackthorn and his fierce Mock-Man sidekick really stand against science, sorcery, and treachery? Can a few desperate rebels defeat the monstrous legions that have oppressed the red planet for millenia? And can Aria trust herself to do what is neccessary to achieve what she has set out to do - whatever the cost?"
Paperback: 250 pages
Publisher: White Rocket Books (July 27, 2012)
Language: English
ISBN-10: 0615676545
ISBN-13: 978-0615676548
Kindle Print Length: 261 pages
File Size: 528 KB
Simultaneous Device Usage: Unlimited
Publisher: White Rocket Books (July 22, 2012)
Sold by: Amazon Digital Services, Inc.
Language: English
ASIN: B008NYCVLQ
Text-to-Speech: Enabled